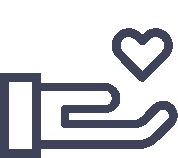 "He who supplies seed to the sower and bread for food will supply and multiply your seed for sowing and increase the harvest of your righteousness." Listen to the latest message: Thrill of Hope -
Christmas Begins in the Garden
This week we begin our Advent series - A Thrill of Hope. At its core Christmas is all about hope. It's about hope in an ancient promise that can be traced all the way back to the Garden of Eden. From the moment that Adam and Eve sinned, God initiated a plan to redeem his humanity. We find hope in the curse. That hope is still true for us today.