 Who's Your One?
District Training
Listen to the latest message: The Perfect Purifier
This week we looked at John 2:1-12 where Jesus initiates his ministry with the subtle miracle of turning water into wine. But there is so much more to see in this story than just a wedding disaster. We find that Jesus is both the perfect purifier and the perfect bridegroom!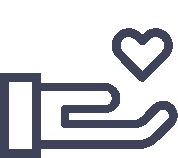 "He who supplies seed to the sower and bread for food will supply and multiply your seed for sowing and increase the harvest of your righteousness."