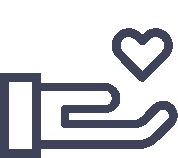 "He who supplies seed to the sower and bread for food will supply and multiply your seed for sowing and increase the harvest of your righteousness." Listen to the latest message: The Resurrection
This week we look at John 20 and witness the glorious resurrection of Jesus Christ. The resurrection is God's stamp of approval. The resurrection forever reminds us that Jesus Christ's sacrifice on the cross was sufficient to cover all sins for all time of those who believe in him for salvation!