Listen to the latest message: The Anatomy of a Conversion
Today we look at one of the most significant events in the history of the Christian church: the conversion of Saul of Tarsus. Saul's story is one of the most spectacular and interesting accounts in the New Testament. Yet, when it comes down to it his story is not so different than ours. Though the circumstances of our salvation may look different, we all share certain aspects of conversion that are true to all believers.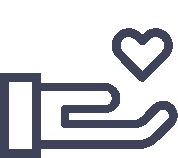 "He who supplies seed to the sower and bread for food will supply and multiply your seed for sowing and increase the harvest of your righteousness."