Listen to the latest message:
Living in Light of God's Sovereignty
Today we move into Acts 1:12-26 as the apostles replace Judas. The disciples were told to wait for the coming of the Holy Spirit, but that doesn't mean they are supposed to be idle. Because God is in control, they can confidently take action based on what God has already told them. Let us do the same as we wait for the return of our Lord Jesus!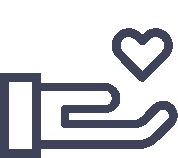 "He who supplies seed to the sower and bread for food will supply and multiply your seed for sowing and increase the harvest of your righteousness."