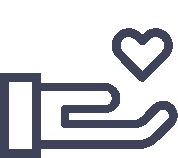 "He who supplies seed to the sower and bread for food will supply and multiply your seed for sowing and increase the harvest of your righteousness." Listen to the latest message: The Resurrection & the Life
This week we pick up in John 11 as Jesus gives a glimpse of his life-giving, death-defeating power in the raising of Lazarus. In this account we also see hope when we face our own trials. God is in control, God is always at work, God cares, and God is our only hope!